Digital Design & Development
We understand and value the importance of talent, creativity and transformation, seeking to strengthen our connection with our clients.
We believe in your essence, and we apply strategies and methods allied to technology, to boost and scale your business to the next level.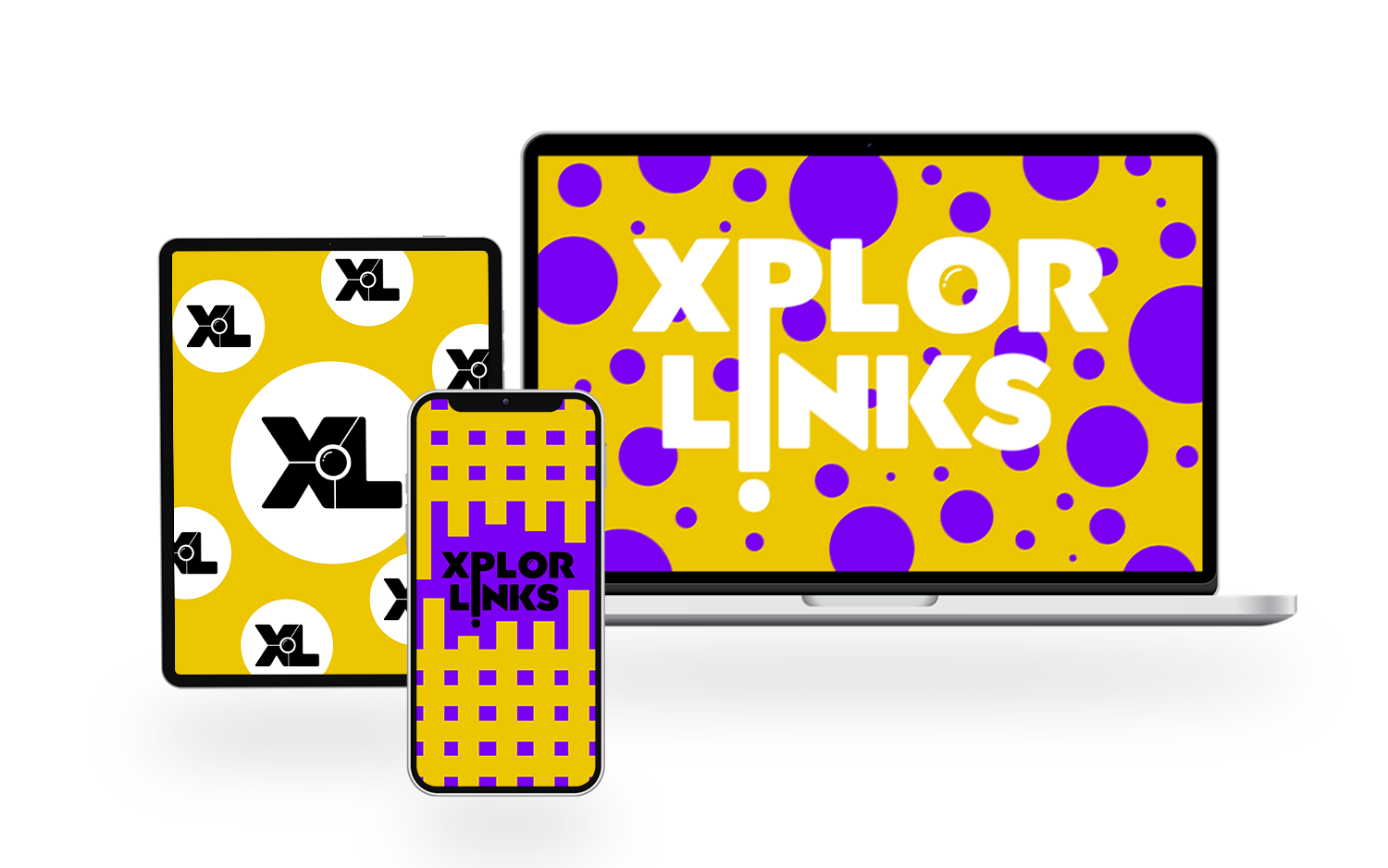 Xplor Links Mission
Our Mission as a Digital Design company is to offer Business solutions that drive our clients in their foray into the world of the Internet, through a top quality service, friendly technology with cutting-edge designs. We form a work team with a helpful spirit in order to create a special relationship between our XL family and that of our clients.
Our Commitment
We plan to be the best alternative in Digital Design for the client who seeks to explore the new opportunities that the Internet offers to boost their Business, where our Quality is reflected in a big smile from our satisfied clients and where our prosperity is shared mutually.
Xplor Links Vision
Our Vision is to shape a world where corporations, small businesses, and entrepreneurs are able to thrive by growing their businesses through our effective strategies, technology upgrades, and high standard in digital design.
Our Commitment
Our promise is to provide a superior customer service experience to our customers, exceeding their expectations by bringing the best of us. We always keep the big picture in mind and sincerely want our customers to be successful.
At Xplor Links we are known for collaborating, listening and delivering good results.
We create websites taking into account the functional and design needs required by the client. We implement and schedule the appropriate actions, guaranteeing the cohesion and coherence of the brand with the product.
We carry out this process through which a brand is built, understanding this as the development and maintenance of a set of attributes and values ​​inherent to the brand and by which it will be identified by its target audience.
We practice effective techniques of using social channels to sell or promote a brand, product or service.
We represent it by a set of elements and symbols that define the global brand identity and that make it unique and recognizable in the world. This series of elements is manifested from the architectural, environmental or design identity, to the logo, corporate cards, signage or merchandising.
The term CMS comes from the English Content Management System. It is an online system that allows us to launch a website in a practical and fast way. As its name suggests, it is the possibility of managing dynamic content in a simple way, that is, maintaining a blog, an ecommerce or any other type of web page that requires constant updating.
For this and much more, a CMS is the ideal solution for everyone who needs a website that is not 100% static or momentary.
What is a programming language?
It is the set of instructions through which humans interact with computers. A programming language allows us to communicate with computers through algorithms and instructions written in a syntax that the computer understands and interprets in machine language.
Hosting is an online service that makes your website accessible on the Internet. When you get hosting, you basically rent space on a server that stores all the files and data for your website to function properly.
The domain is the name of your website, whether it is the website of your company or personal enterprise, or the e-commerce store of your products.
Our team is agile, fast and flexible to meet your needs. Our services are of quality for all of our clients, helping them to offer a consistent brand in all consumer contact points.